We are a family owned and operated fresh fruit and vegetable farm with over 125 acres under cultivation in East Lyme, Connecticut. Our farming operation begins in February and ends in December. We sell our products and produce at our roadside stand from April through December.
---
Current Events
---
9/1 Pick your own Apples is OPEN! Open Monday, Thursday, Friday: 11:00 AM - 5:30 PM. Saturday & Sunday: 10:00 AM - 5:30 PM. $1.59/lb. This weekend Mac and Honey Crisp apples are available for picking.
9/1 We need your help! The Apple Festival 2014 is a week away and we are looking for volunteers to hand out water and cheer on the runners for the 5k trail run. All volunteers will receive a free entry to our Viking Corn Maze Adventure! If your are interested in running the 5k, or registering a child to run in the kids fun run, or volunteering, please register online!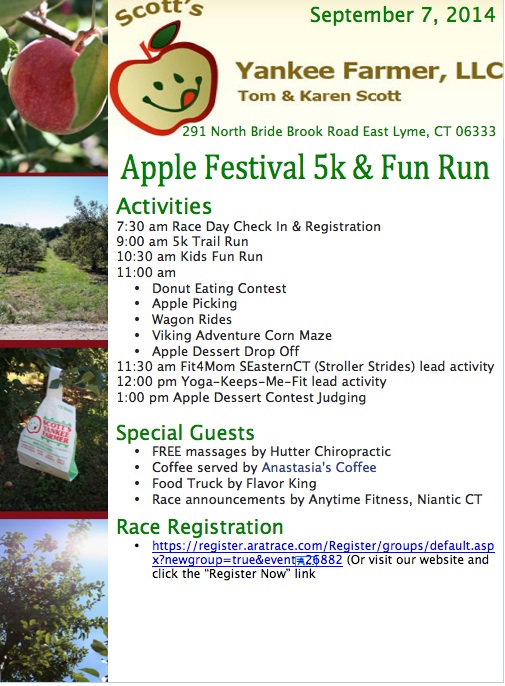 8/30 Viking Adventure Corn Maze is OPEN! Corn maze will be open on Mondays, Thursdays & Fridays 11am-5:30pm, AND Saturday & Sunday 10am-5:30pm through November 2nd. (Closed Tuesdays & Wednesdays). $7 per/person or $6 per/person for groups 20+ people (must be scheduled in advance.) Last ticket sold at 4:30.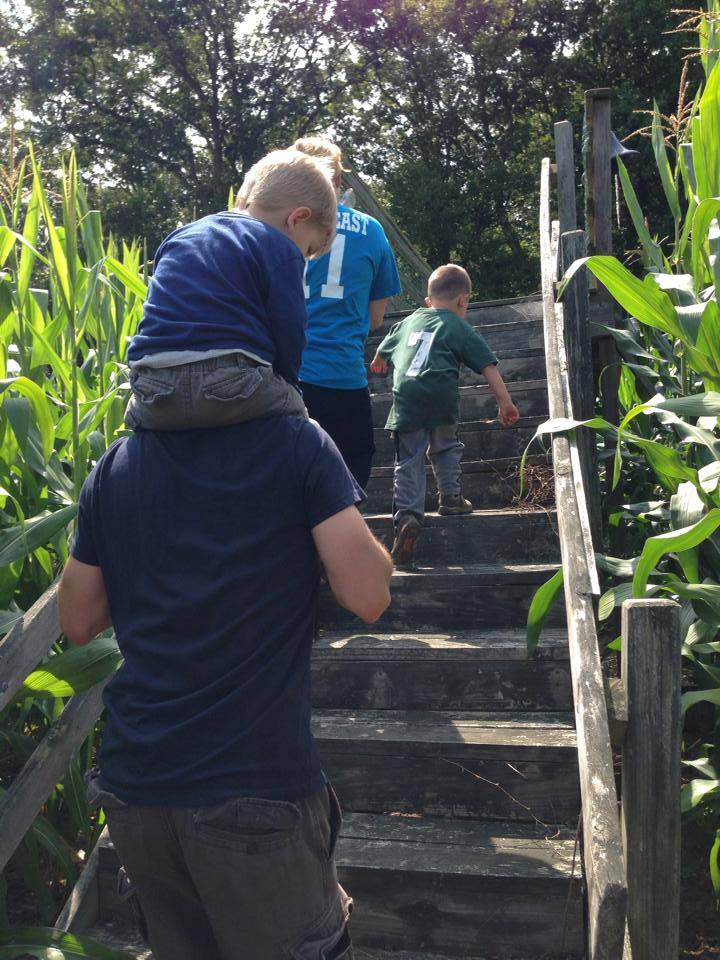 Apple Festival 5k, Kids Fun Run & Volunteers: REGISTER NOW!
2014 Apple Festival will be held at the Scott's Yankee Farmer Apple Orchard, 291 North Bride Brook Road, East Lyme, CT on Sunday September 7, 2014. Come & participate in the races, raffles, kids games, crafts, apple picking, wagon rides, contests and Viking Corn Maze Adventure.
Course Description:
The race will take place at the Scott's Yankee Farmer Apple Orchard. The 3.2 mile course will travel through the apple orchard, past crops that you will enjoy all summer long and through the back woods of the farm land. The terrain will be a mixture of field, rocks, woods and possibly mud. (Your feet may get wet!)
Event Schedule:
Registration begins at 7:30 am

Volunteers arrive at 8:30 am
The

5K

event starts at 09:00 am

The Fun Run starts at 10:30 am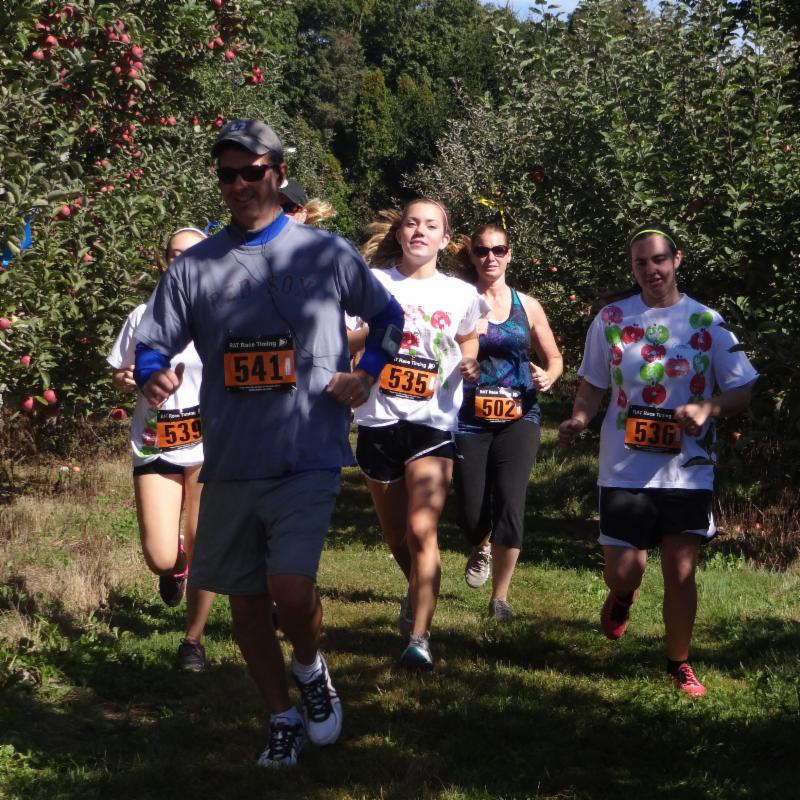 ---